Forms are things that you are able to fill out to present to another person. We use them for things such as Reports, Appeals, Payment Issues and more.
To view all the forms, click here. You can click the form you would like in order to fill it out.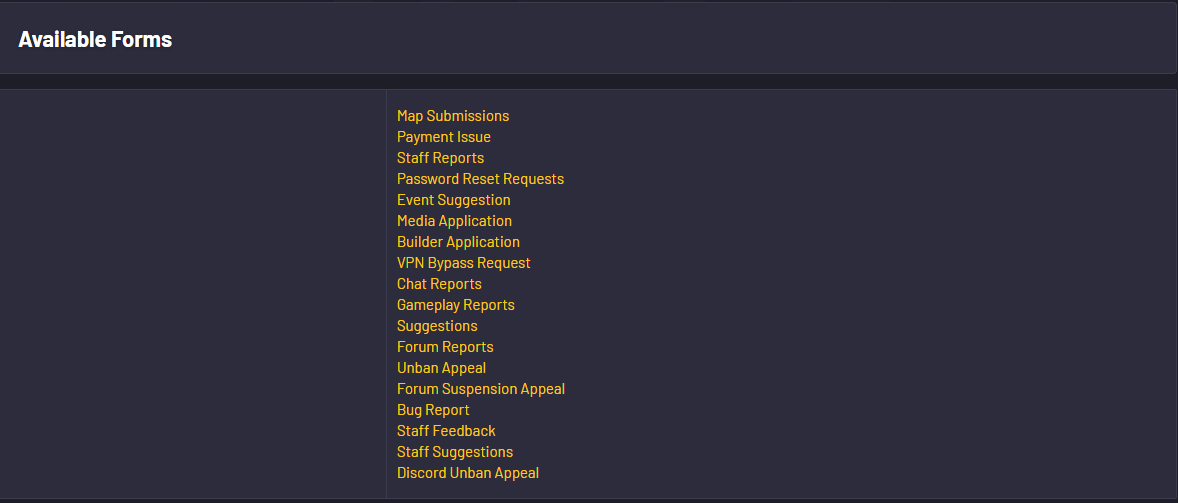 We usually use them for reports, appeals and suggestions. Once the form is filled out, it'll end up creating a thread within that sub-forum with the information that you filled out. If you filled out a report, a thread will be made in the report sub-forum which Staff members, who is in the "Team Reports" subgroup, will be able to view it and act on it.
Simply head over to the form that you wish to fill out, in my case it will be the Suggestion form, and just type in the details: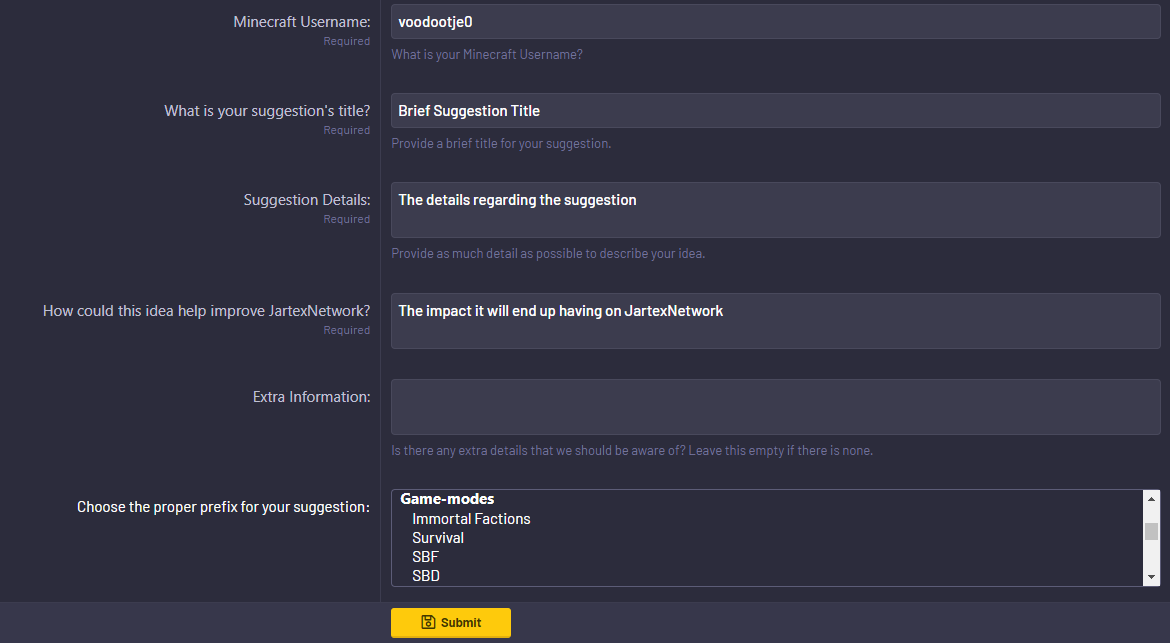 Some forms may ask you to select a prefix, such as the suggestion form. Select the prefix that is appropriate to the form.
Once done, click Submit and you would've sucessfully submitted the form!