In order to interact with the Forums, you must have a forums account.
Head over to JartexNetwork site and click "Sign Up"
A form will then present itself, fill in the username you would like, your email, a secure password, your date of birth, your gender. Then you will be required to pass the Captcha and agree to the privacy policy in order to register your Forums account.
Once done, you will have to go to your Mail Inbox in order to confirm your Email Address and in result, you will be able to interact with the Forums.
In order to configure your Forums account, you must go to Account Details
You can change your email by clicking the "Change" button as well as changing your profile picture by clicking it. You may change your username once a month has passed of having your current username. To add a profile banner, click "Edit Profile Banner.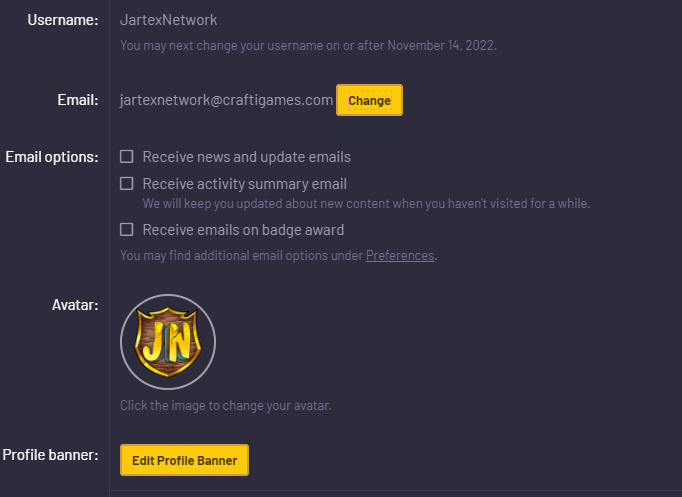 If you scroll down a bit, you are able to where you are located and have the ability to list your Discord and Occupation. Note, everyone can see on what you put in all these 3 values. There is also a box on where you can write a bit about yourself. You also have the ability to list your Username, Skype, Facebook and Twitter identities for others to view.