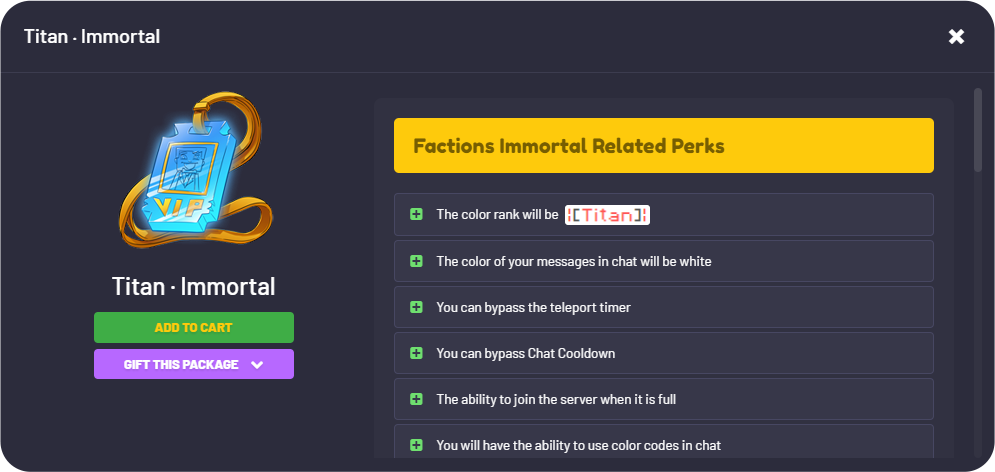 Due to the variety of game modes we provide here on the JartexNetwork Store, we have gotten a vast variety of ranks for you to choose from as well! Each game mode will have their very own respective set of ranks. Whilst these ranks aren't made to provide an unfair advantage, they do help you to progress within the game mode at a faster pace than you normally would.
On the store, there is Permanent Ranks, these ranks will stay with you forever including when resets occur. You are able to view the package of item you are buying on the store in order to see what you will receive.
There is a singular Membership rank on the store, called Crystal rank, which will stay with you for the specified amount of time that you bought it for. It is impossible to get this rank permanently. Just like permanent ranks, you may click this package in order to view on what you would receive with this package.
Seasonal ranks are ranks that you have for a singular season on the specified gamemode, you are unable to buy these on the store and you are unable to upgrade the seasonal rank to an permanent rank. In order to view what you will gain, head over to the store and find the package of the permanent type of this and check the contents. Note, you will not receive the items that say it will be given on purchase.